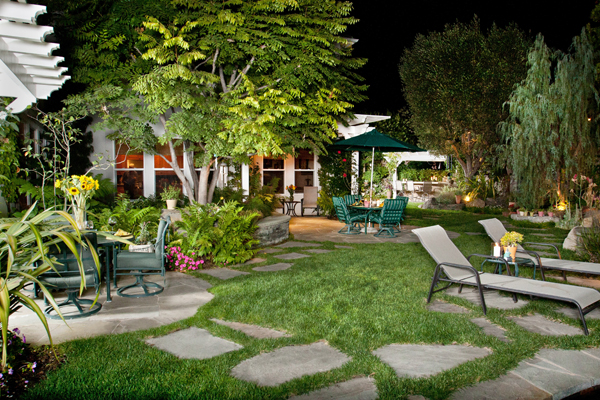 Whether you plan on updating those old kitchen cabinets or are interested in adding some curb appeal by bringing a thirsty lawn back to life, there are many ways that a California home owner can improve their home while also adding value at the same time.
If you're on a budget, you might be researching how much different home improvement projects typically cost, and whether those costs are ever recouped at resale. After all, we all want a nice-looking home, but we also want to make sure we are making responsible financial decisions, right?
For instance, did you know that attic insulation projects almost always pay for themselves at resale? What about entry door replacements? Minor kitchen remodels?
But while upgrades like new kitchen countertops certainly look nice at first, fashion trends change and your investment today might not add as much if you plan to sell 15 years from now.
Alternatively, investing in your curb appeal is an excellent way of combining both the aesthetic value we seek during any home improvement project with the added value of protecting and improving your home's resale price - whether you're trying to sell tomorrow or a decade from now. As a reference, good landscaping can add anywhere between 5.5% and 11.5% to a home's resale price.
So, how much does an average home improvement or remodel cost?
HomeAdvisor notes that in 2017 home owners typically spent anywhere from $17,044 - $61,358 on a mid-range, multiple room remodeling project and an average of $20,474 on kitchen remodels.
And for landscaping improvements? Well, most homeowners reported spending between just $1,500 and $5,500 on simple outdoor projects like repairs and installing new sod.
But if you live in drought-stressed California, you may think artifical turf is the way to go, right? After all, grass is just going to go brown again during the next drought anyway, right?
Think again!
Not only can you have that lush, green landscape you want but you can continue to save money and water on a daily basis as well.
How? By recycling your grey water and reusing it on that new landscape.
Whether you plan on remodeling your home, building a new one, or just want to upgrade your castle in a way that will get you the most bang for your buck, consider the benefits of grey water recycling:
Significantly reducing your water bill (CHA-CHING!)
Further reducing your water usage by flushing your toilets with that treated water
Enjoying the freedom of unrestricted landscaping opportunities (cactus or grass? You decide!)
Avoiding fees and fines for overwatering on those sunny California days
Reducing the stress on public water resources and local treatment plants
Helping to promote a water-wise way of life in your community
When we think "remodel" we can often get lost in the endless options that serve ONLY an aesthetic purpose. By investing in your landscape and protecting it with grey water recycling, you get a visual benefit AND a monetary one. You also enjoy the freedom to incorporate any kind of landscaping you choose while also reducing your water bill in the process.
So, for your next home improvement project, consider allotting a portion of your remodeling budget to enhancing and protecting your landscape.
Curious about typical prices for other home improvement projects? Check out HomeAdvisor's Landscape Cost Guide.

Brandon Tarrac, Manufacturing, Production, & Assembly
Brandon.Tarrac@nexusewater.com
Brandon joined Nexus eWater in 2016. While in the United States Marine Corps, Brandon served in Fallujah, Iraq as well as in the 15th MEU. Brandon holds a BA degree in Sustainability from San Diego State University.